Apprenticeship ceremony
11-17
Parents who give birth to me, teachers who teach me
A day as a teacher, a lifetime as a father
Since ancient times, the inheritance of mentors and apprentices has been particularly important
In order to promote the concept of modern apprenticeship and traditional apprenticeship culture
Jiangsu United Vocational and Technical College Rudong Branch Jiangsu Rudong Secondary Vocational School
Jiangsu Nord New Materials Co., Ltd
The teacher worship ceremony prepared for these 10 students
Grand and enthusiastic~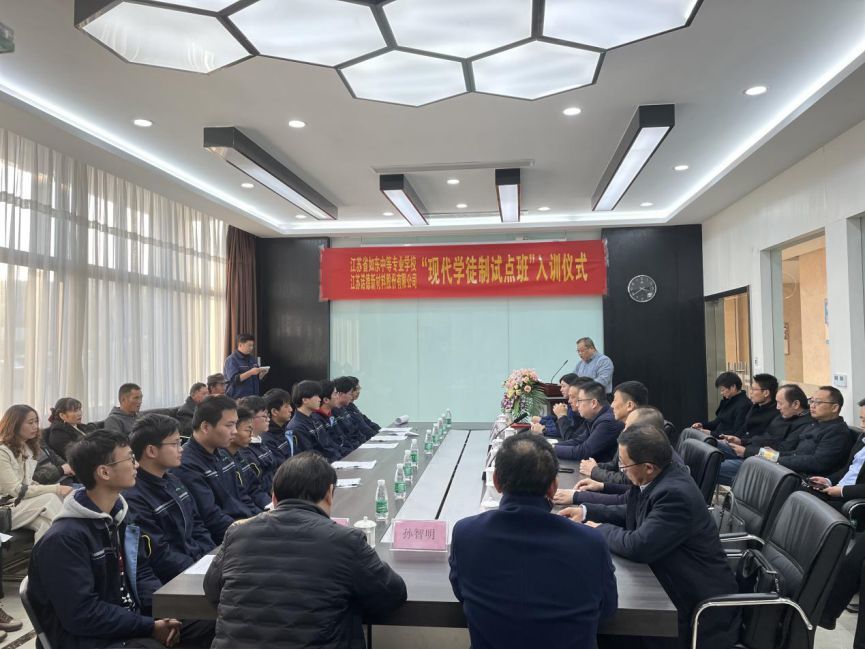 Afternoon of November 11th
Jiangsu United Vocational and Technical College Rudong Branch Jiangsu Rudong Secondary Vocational School
Comprehensive promotion of modern apprenticeship system on-site meeting
Jiangsu Nord New Talent Apprentice Class Enrollment Ceremony
Held in the conference room of Jiangsu Nord New Materials Co., Ltd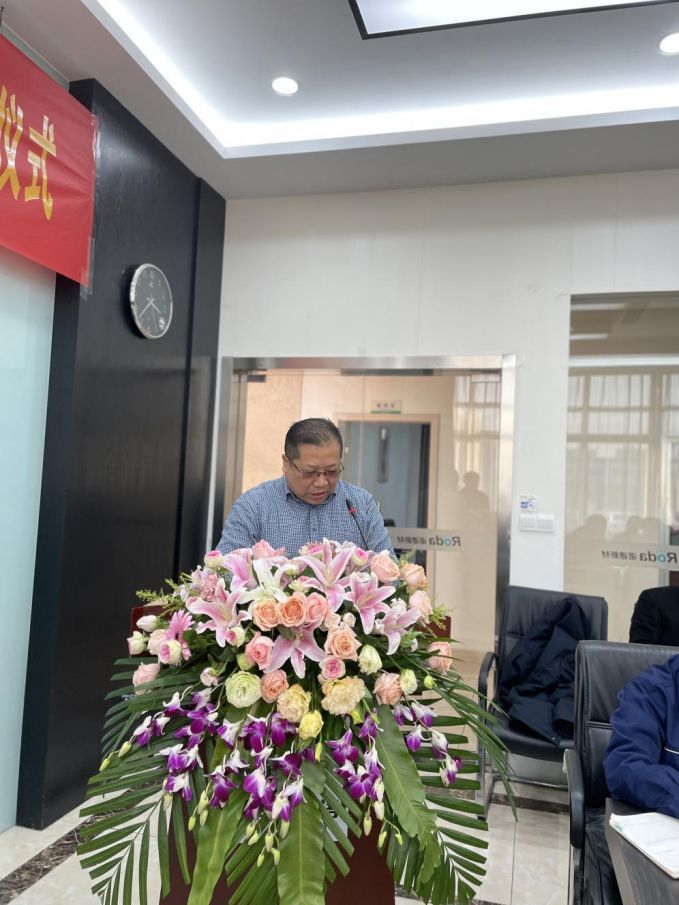 The event was hosted by Cao Weimin, Vice President of Rudong Branch
In recent years, Rudong Branch has vigorously strengthened cooperation between schools and enterprises, deepened the integration of industry and education, and comprehensively promoted the pilot work of modern apprenticeship system. Students' "recruitment is recruitment, apprenticeship is employees, and enrollment is enterprise" has not only achieved skill inheritance, but also served local economic development. It has become the vanguard of high-quality coastal development in Rudong, and has trained a large number of builders and technical management talents.
This event invited relevant leaders from Rudong Economic Development Zone, County Education and Sports Bureau, Rudong Branch, Nord New Materials, as well as student parents, to witness the apprentice worship ceremony of 10 apprentices in the 2017 level vocational class of the Department of Mechanical and Electrical Engineering at Rudong Branch.
Welcome Speech by Yu Yong, General Manager of 5G High Frequency Business Unit of Nord New Materials
He hopes to:
1. Each master should conscientiously carry out the work of "transmission, assistance, and guidance", helping them quickly familiarize themselves with and master the key management skills and methods in various processes, such as technology, quality, equipment, and other aspects.
2.10 disciples should follow the example of their master, learn more, see more, think more, ask more, and participate more, set goals and plans for themselves, and lay a solid foundation for independent management and leadership of a group of people in the future.
3. The management department and production department should increase their supervision, assessment and inspection efforts, promptly understand and handle problems found during the process, and ensure that the corresponding work is carried out in a planned and orderly manner.
Appointment Letter Issuance Ceremony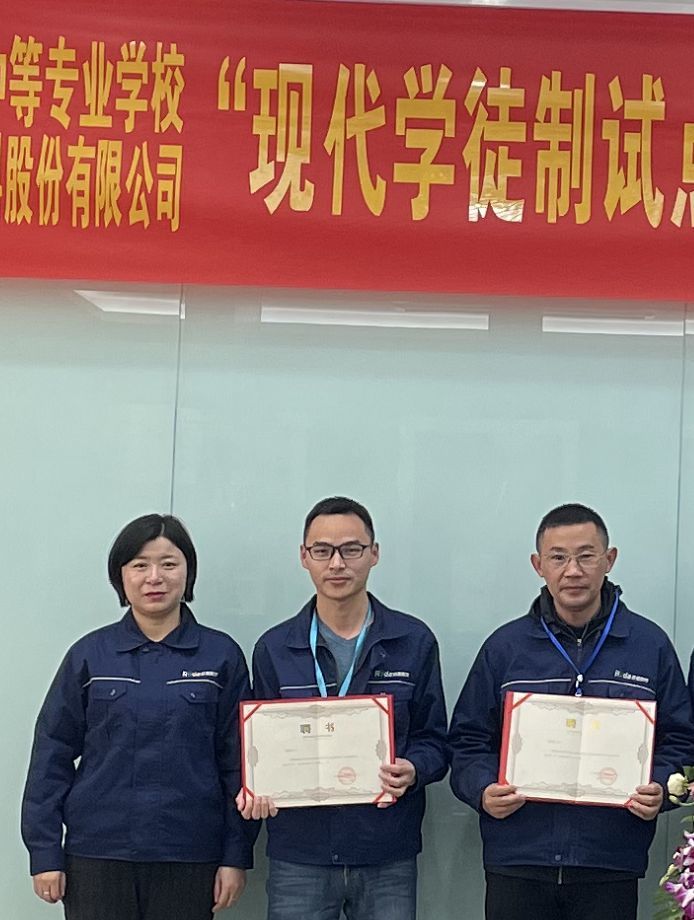 The two masters selected by Nord New Material this time are middle management personnel above workshop director, with rich work experience. In the coming days, the masters will pour their resources into each other and impart all their skills to their disciples, helping them to become the backbone of the enterprise as soon as possible.
Master apprentice pairing ceremony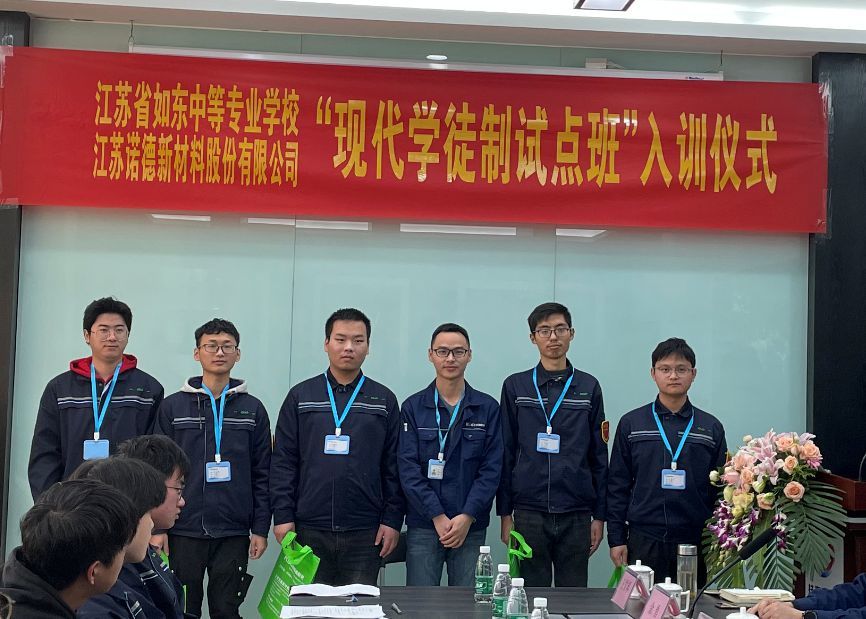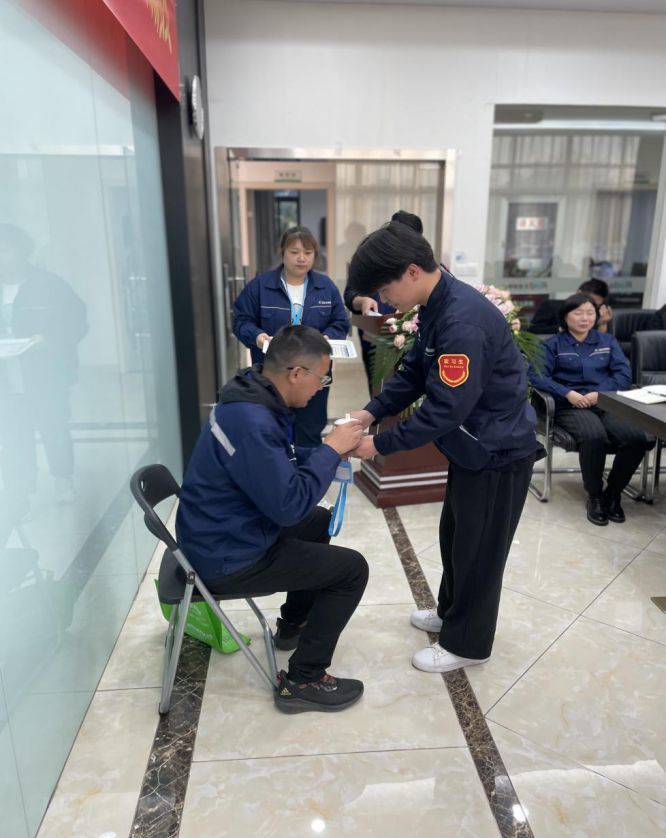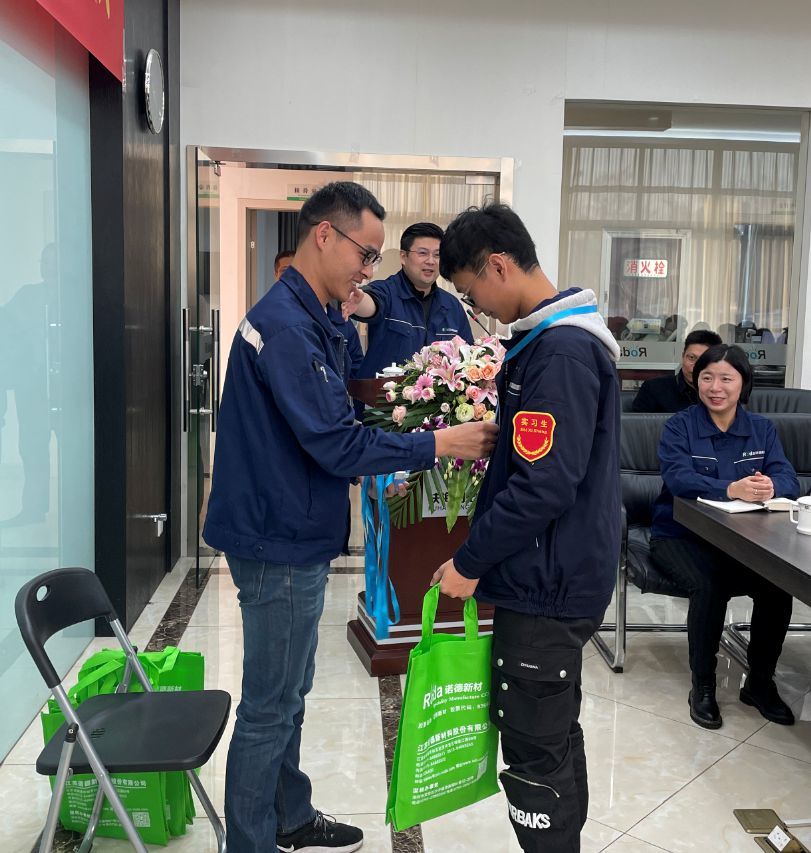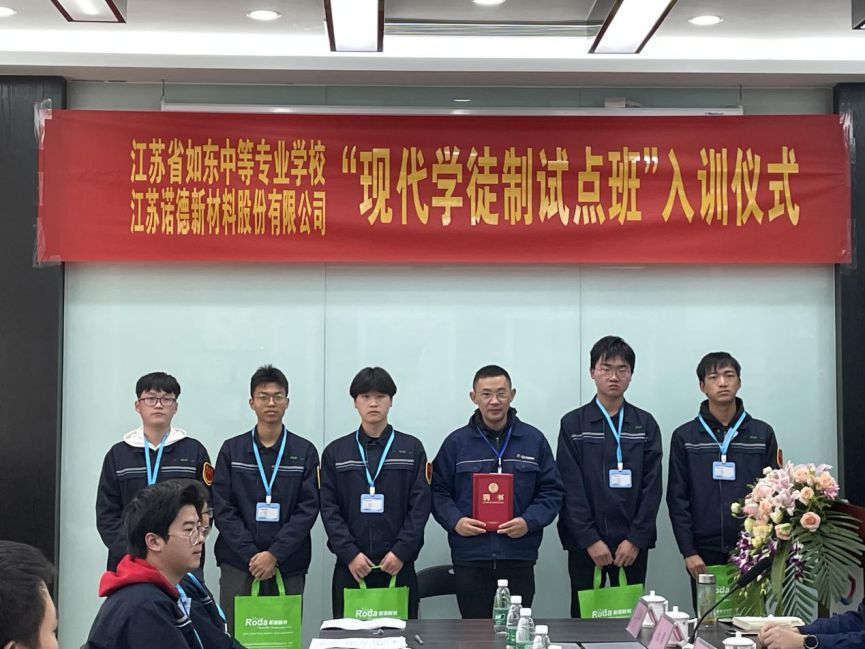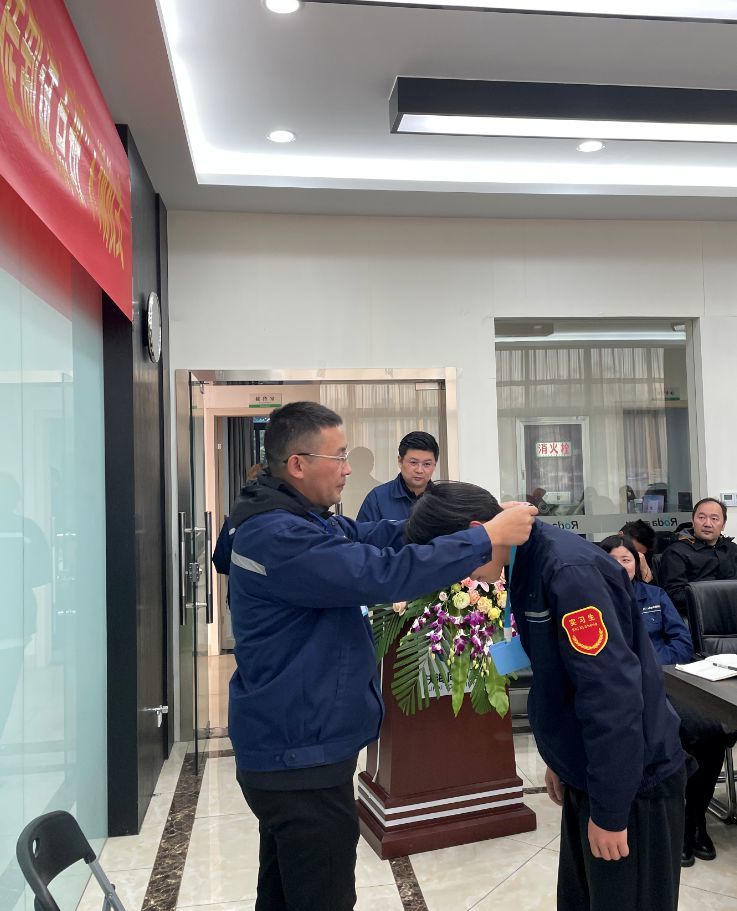 As the saying goes, "One day is a teacher, and one lifetime is a father. At the ceremony, the disciples presented tea of worship, bowed and paid respects to the master; The masters solemnly recognize their disciples and earnestly teach them. At this point, the two masters and ten disciples officially formed a bond.
Speech by the representative of the master and apprentice
Apprentice Representative - Speech by Zhu Fanwen of the 2017 Mechanical and Electrical Vocational Class at Rudong Branch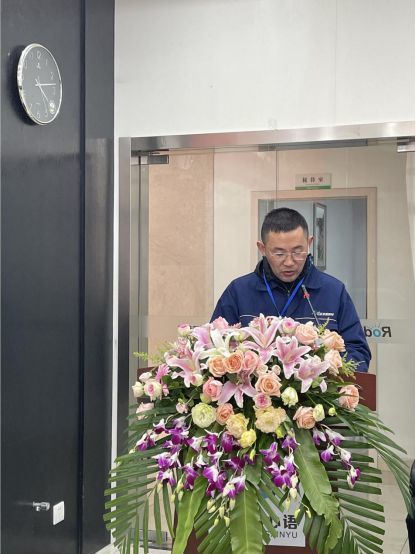 Lecture by Huang Xiaodong, Manager of the Quality Assurance Department, as a representative of the teacher Fu
Leadership Address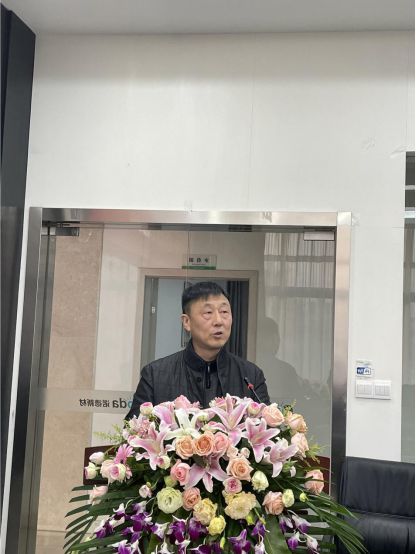 Yu Fei, the principal of Rudong Branch, encouraged 10 students to be humble and eager to learn, be cautious in their words and actions, and master every professional skill and way of dealing with people taught by their master. They should also be diligent in thinking, brave in innovation, and strive to integrate the learned technical skills, striving to achieve new breakthroughs on the basis of inheritance. He expects his classmates to successfully complete their practical training tasks at Haibao Company, and hopes that every student can grow into a skilled talent at Nord.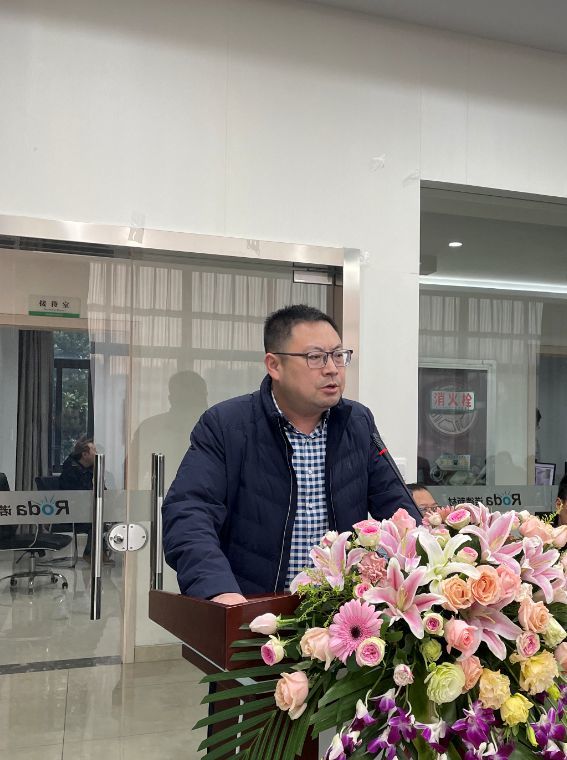 Gu Xinlin, Deputy Director of the Management Committee of Rudong Economic Development Zone, gave high praise to this event. In recent years, Rudong Branch has made positive contributions to local economic development, especially in the pilot work of modern apprenticeship system in schools, which continuously injects strong momentum into the cultivation and introduction of professional talents in enterprises, as well as the reserve of backbone talents. He hopes that the school can further expand its service majors and extend the modern apprenticeship pilot work to other high-tech enterprises such as wind power and big data in the park.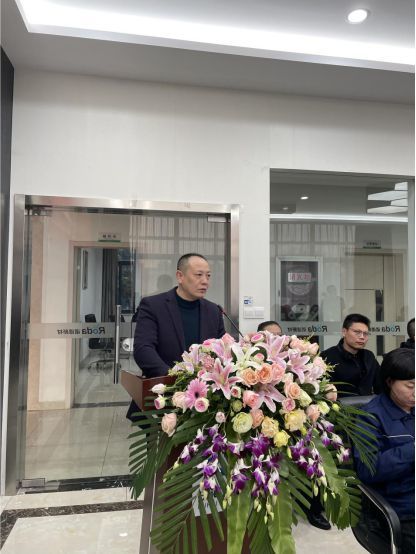 Fu Haiyan from the County Education and Sports Bureau, on behalf of the County Education and Sports Bureau, warmly congratulates the school enterprise cooperation between Rudong Branch and Jiangsu Nord New Materials Co., Ltd. on reaching a new level. This training ceremony is an important work in the cooperation between Rudong Branch and Nord New Materials School, which is of great significance for further improving the quality of talent cultivation and promoting enterprise development. She suggests that school and enterprise project leaders should scientifically design project implementation plans and continuously optimize them in practice to improve the quality and pertinence of talent cultivation; Both schools and enterprises should exert their subjective initiative, combine their own advantages and resources, strengthen sharing, co construction and management, and truly achieve coordinated education; Apprentices should actively utilize various platforms to constantly enrich and improve themselves, build a strong sense of national ingenuity and dream, and achieve skills to serve the country; Both schools and enterprises should continuously summarize and improve, actively explore new ways and methods of combining industry, academia, and research, and further form a long-term operating mechanism.
Taking a group photo as a souvenir